The History
Billed as the son of Andy Capp, Buster was first seen on the shelves in May 1960. Produced by Fleetway publications, over forty years it produced a world of characters in humour and adventure, as well as giving a home to characters from other Fleetway productions which ceased to exist.

This section of the site will trace the comic through each of the four decades it ran. Many thanks to Al from Comics UK for help with this. If you have something you think needs to be added, let me know: Webmaster@bustercomic.co.uk

Pick a decade to continue....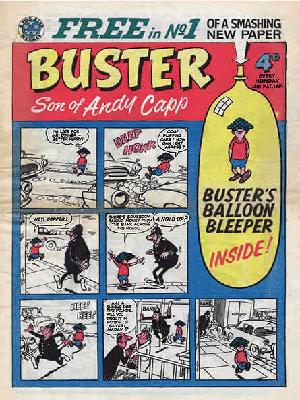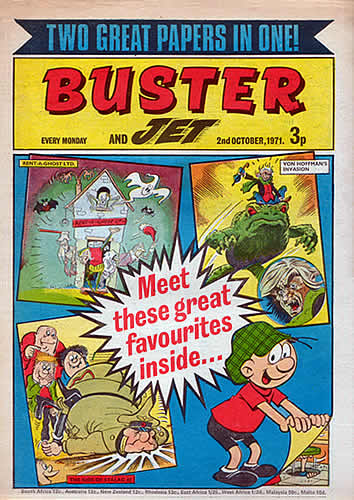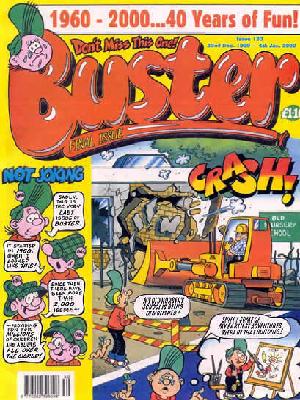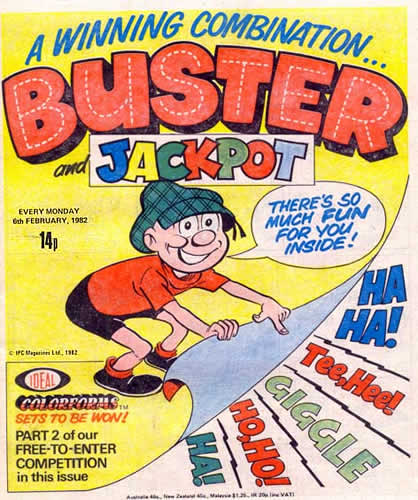 Back To Contents