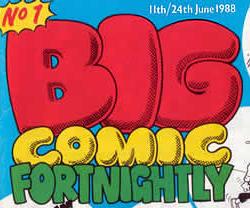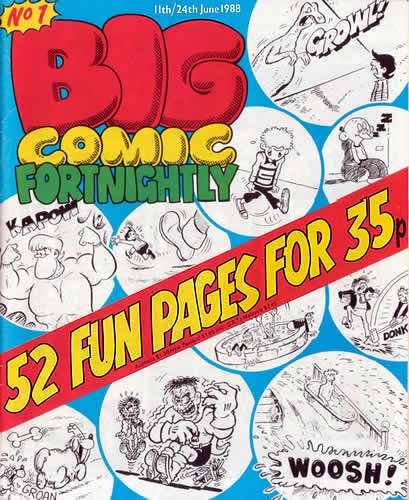 Big Comic Fortnightly was launched in June 1988. It was another addition to The Best of... family. You may well consider another Best of whilst other's were running slightly odd, but Big Comic Fortnightly had a fairly extensive run through to 1994.

Possibly the strength in Big Comic was the fact it also brought back some of the strips from "dead" Fleetway comics like Krazy and Jackpot. Big Comic also tried to find the first strip for many characters so that you could see how the stories began.

Like The Best of Buster et al, Big Comic did not have a letters page, however it did have a jokes page where you could win £2 and also a toy of some kind (whatever was in fashion at the time).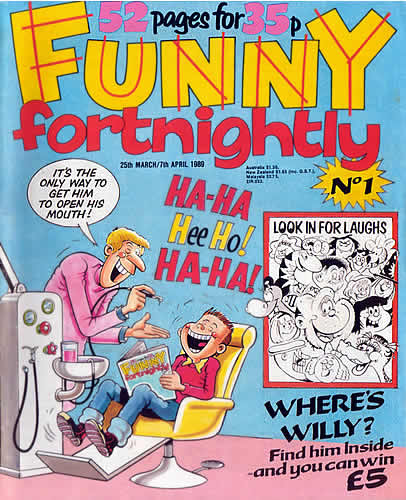 It's worth mentioning that Big Comic was also joined by Funny Fortnightly (1st Issue released 25th March 1989) another reprint comic featuring many old Fleetway Favourites. Funny Fortnightly eventually went monthly (changing its name to Funny Monthly) before folding.

Between 1987 and 1994 Big Comic produced an Annual. Funny Fortnightly gave us an Annual in 1991 and 1992.

In 1995, Big Comic & The Best of Buster/Whoopee/Whizzer & Chips did a kind of mass merger to produce BVC.

Onto BVC